Are there still REOs and Foreclosures? | Roseville REO Agent Allan Sanchez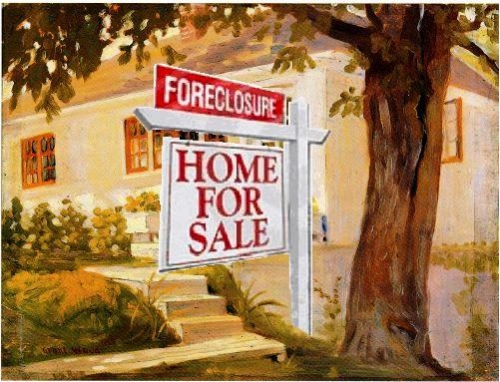 REOs, bank-owned, foreclosures….These are terms you probably heard a lot of during the economic recession of 2007-2012. In the last several years, most of the homes on the market in Roseville and Rocklin have been traditional resale homes sold by owner-occupants. This is because real estate values have been steadily climbing and seller's are able to sell their homes in most cases, for a profit.
Do REO's Still Exist?
Despite average home prices in Roseville and Rocklin at their highest point ever ($525,000), there are still REOs and bank owned homes on the market! In fact, there were 20 REOs that sold in Roseville and Rocklin last year.
Why do REO's Happen in Strong Real Estate Markets?
It's hard to understand how a property could go into foreclosure in a good real estate market. Remember that banks foreclose when the mortgage has not been paid. It takes many months (or sometimes over a year) for a bank to finally foreclose. There are all kinds of reasons why a homeowner has to stop paying their mortgage. Some of those reasons don't go away when values are high. Life happens, mortgages don't get paid, and homeowners may not act fast enough to sell their home for a profit. For whatever reason, they are not able to get out from beneath the financial stress of home ownership and unfortunately, the bank must eventually foreclose.
Why Buy an REO?
There are pros and cons to buying a bank-owned home in Rocklin or Roseville.
Pros of Buying an REO Home:
Banks are unemotional. Banks simply want to recoup as much of their money as possible in the quickest amount of time. They don't have the same emotional attachment to a house that a traditional seller does. Therefor, you can forgo writing the "Buyer Love Letter" and get down to business.
REOs are priced to sell. Even in the strong seller's market that Roseville and Rocklin are in right now, you can usually save a bit buying a bank-owned home.
Free from liens. REOs are free from outstanding taxes and title liens. Rest assured you will be buying a clean title.
Safety items are repaired. Even though REOs are sold as-is, your real estate agent should ask for any safety items to be repaired and the banks typically comply.
Cons of Buying an REO Home:
No disclosures. No one from the bank has ever lived in the house and can't provide details or disclosures regarding the home's history.
Rough around the edges. Often bank-owned homes have been unoccupied for several months prior to being listed on the market. The prior owner may have been able to properly maintain or update the home. Usually REOs need some repairs or updating.
Are Foreclosures on Pause Due to Coronavirus?
As I write this article, new foreclosures in CA ARE on hold. But new REO properties are still coming on the market. How can that be? The foreclosure most likely took place before Covid-19 restrictions and are just now coming onto the market.
Are there REOs in every kind of market?
Yes! There are always REO properties to be found no matter if real estate values are increasing, decreasing, or stable.
Are you looking for an REO agent in the Roseville, Rocklin, or Sacramento area? Buying a bank-owned home is a little different than a traditional sale. If you want to get your offer accepted, it's important to work with an experienced REO agent. My name is Allan Sanchez and I have listed and sold more than 350 REOs since 2007. Have a question about bank-owned homes? Give me a call/text: (916) 205-2265 or email: allanshomes@gmail.com
Are there still REOs and Foreclosures? | Roseville REO Agent Allan Sanchez