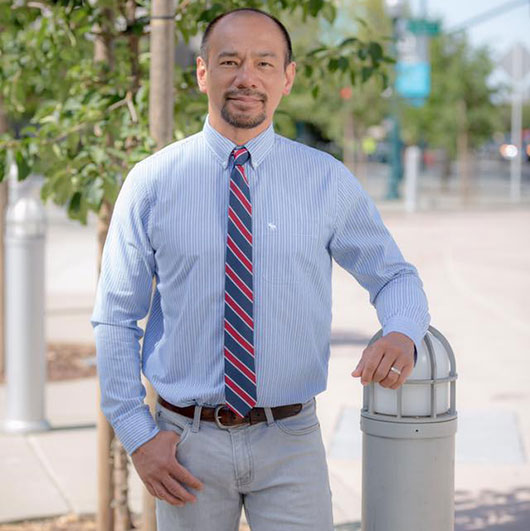 Rocklin Real Estate Agent & Property Manager
Why Rocklin? It's one of the BEST places to live! Rocklin still has a bit of a "small town" feel with proximity to everything you need. From great weather to amazing day-trips, highly rated public schools and abundance of job-opportunities, Rocklin is flourishing while maintaining a huge sense of community and pride.
When buying or selling a home, there are a thousand moving parts tied into strong feelings from excitement to stress. That's why choosing a Rocklin real estate agent, with experience and knowledge is your key to success. In my 22+ years of real estate sales, I can promise you one thing. No two sales are alike. After more than 600 homes SOLD, I help my clients avoid expensive mistakes that less experienced agents are susceptible to.
Real estate values are ever-changing. Your home's value today, will be different tomorrow. Throughout my career I have sold 200+ traditional sales, 300+ REO (bank owned homes), 100+ short sales, and I've completed 1,000's of BPOs (Broker price opinions). I can quickly and efficiently zero in on your properties value.
Interested in property management services? After getting asked a hundred times if I could manage my clients rentals, I introduced property management to my services. I focus on finding excellent tenants and reducing tenant turn-over. The goal of investments is a positive cash-flow. Keeping great tenants in place, long-term is the best way to grow your rental investments.
I have lived in and around Rocklin since since I was 9 years old, eventually graduating from California State University – Sacramento. When it came time to settle on a neighborhood for my family, there wasn't a doubt in my mind that Rocklin CA was it. From Little League baseball at Twin Oaks Park to Rocklin Community Theatre at Finn Hall, I am proud to live, work, and call Rocklin my home.
I'm available 7 days a week. No one will work harder for you than I because I absolutely love what I do.
⭐⭐⭐⭐⭐ "If you're looking for an awesome Realtor you need to call Allan Sanchez. My wife and I were referred to Mr. Sanchez through our mortgage broker, Eric Teply. Allan is available morning noon and night. He went above and beyond on the house we were selling, even went to Home Depot and got supplies and paint and ended up painting our back patio which was peeling badly. It needed to be done before the open house and Allan took it upon himself to get it done. He also help me purchase the home I'm in now. He did an amazing job negotiating some of the repairs that were needed, again going above and beyond and getting the job done. He also met with the new carpet guys over at the new house, with the keys and let them in. That was important because we had so many appointments, and work…. he lightened the load. We have kept in touch over the years because of the amazing relationship that we formed through the process. Purchasing a home is one of the largest purchases you will make in your life and you need someone with high honor and high character to have your back.
I fully endorse Mr. Allan Sanchez. He's a staple in the community and in the greater Sacramento area. He's a wonderful neighbor and a great Realtor. He's also a family man with a beautiful family. You can trust him.
Keep up the good work Allan…
Thanks." -Stephan G. (Rocklin Home Buyer)
⭐⭐⭐⭐⭐ "Allan handled my house sale and he did an outstanding job! He helped me and guided me through the whole process, and was always patient and professional. Allan exceeded my expectations and I highly recommend him to anybody looking for a reliable, trustable and professional real estate agent." -Laura M. (Rocklin Home Seller)
⭐⭐⭐⭐⭐ "Allan knows real estate like no other. If you are considering him for sale and or purchase, USE him! We have sold and bought 4 homes with him. The best! If you are looking at a new home have him be your advocate through the whole process! Make sure to have him register on your behalf with the builder before you slide into that model home! AND the builder pays him! Not you! So worth it!" – Jen C. (Roseville Home Buyer & Seller).
⭐⭐⭐⭐⭐ "I purchased a property from Mr Sanchez in Rocklin and I can't say enough about him! I was worried about the whole process but, Allan made it so easy. He was on top of everything and professional and I'm now in the home of my dreams!! I recommend him to my friends all the time. When purchasing a house it's the biggest purchase you will make. I have full confidence in Allan and TRUST him! He's has been around for a long time and will always be there for me after the sale as well. I have not only found a real estate pro. I have found a friend." -Bob M. (Rocklin Home Buyer and Seller).