Lincoln CA Real Estate Agent Allan Sanchez – Just Sold 2381 Abbeyhill Rd.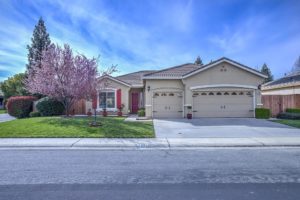 Why move to Lincoln, CA?
Lincoln has a great small-town feeling while still being close to all the amenities of Roseville and Rocklin. It has a low crime rate and highly-rated schools. As far as home values go, buying in Lincoln is a "bang for the buck" where you can buy more house for less money. The average price per square foot in Lincoln is $246 while nearby Roseville is $249 p/square foot and Rocklin is $254 p/square foot.
I recently sold 2381 Abbeyhill Road to a first-time home buyer! This is a fantastic neighborhood where the majority of homes have pride of ownership. With 4 bedrooms, 2 baths, 1756 square feet, with a large .19 acre lot and 1-story, this was a strong buy at $463,000.
Is now a good time to buy a house in Lincoln?
I get this question all the time. There is a lot up in the air right now as we wait to see how the coronavirus will ultimately affect real estate values. If you are considering buying a house, you obviously want to make sure you aren't over-spending or buying a house that will immediately lose value. But it's not necessarily a bad time to buy.
If any of these apply to you, right now IS a good time to buy a house in Lincoln.
You are selling your house and downsizing. Cashing out of your bigger home now, while values are high is a smart move. Buying a smaller and more affordable house with the proceeds will help you weather the economic storm that may lie ahead.
You want to buy and you KNOW you will be able to hold the property for 5+ years. As long you can afford to hold, you will be just fine. You only lose money if you have to sell at a loss. If you know you can hold a new house for at least 5 years, you will be able to recoup any loss in values that may happen.
You find a GREAT deal. No matter what the market looks like, there are good opportunities out there. If you can score something under current market value or you want to buy a fixer and put in some sweat-equity, consider buying.
You want to borrow money at a very cheap rate. Interest rates have never been lower. They can only go up. When they do, your monthly mortgage will cost more. If they start to creep up, consider buying now!
I would NOT rush to buy a house right now IF:
You would be stretched financially to qualify. Home prices are stable at the moment and I don't believe they will be going up in the short-term. Now is not the time to buy because you are worried about being squeezed out of the market. That means you have time to wait and see if values relax a little. You may be able to buy a little more for your money by sitting tight.
You can't see yourself buying and holding for at least 5 years. If home values decline, you might owe more than the house is worth. That's a difficult situation to be in if you have to move for a job or because you've outgrown your home. Now isn't a good time to buy if it's only for the short-term.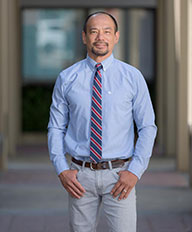 Everyone's situation is different. As a full-time real estate agent in the Lincoln area for the last 22 years, I've worked through every imaginable market condition. I love to talk real-estate! Give me a call to discuss your unique situation. I'd be happy to answer your questions help you decide if buying a house in Lincoln in today's market is a good move.
Allan Sanchez – Lincoln Real Estate Agent – (916) 205-2265 – allanshomes@gmail.com
Lincoln CA Real Estate Agent Allan Sanchez – Just Sold 2381 Abbeyhill Rd.