Buying a House in Rocklin? Here's Why you Shouldn't Wait
Here's Why you Should Buy a Rocklin Home NOW
Listen up Rocklin home buyers. You have a small window of opportunity to buy a home that will cost you LESS than it would of last year and LESS than it's going to in the very near future. Here's why:
Interest Rates have Sunk: Interest rates were not expected to fall but this week they did! You can borrow money for very cheep. We're talking the low to mid 3% range. Last year rates were almost a full percent MORE than they are right now. Don't kick yourself down the road when interest rates are higher. Interest rates significantly change your monthly payment. If you're seriously considering buying a home, you won't get better rates than right now. (Tip: Mortgage Broker, Eric Teply can quickly tell you how much loan you qualify for and lock in a low interest rate once you find your perfect home. It's pretty painless)!
Home Prices will go up: Yesterday I told you about how it's currently a seller's market in Rocklin. The amount of homes on the market are very low. They haven't been lower since 2012! That means buyers are competing for a small amount of available homes. When that happens, home pricing inch up. Don't wait for the spring when competition is guaranteed to be FIERCE. Buying now means less competition and a lower price than waiting until the spring or summer.
2020 is Setup to be a Great Year for Real Estate
It's not very often that it's BOTH a good time to BUY and SELL a home but that's what is happening right now. In my 22+ years of selling Rocklin real estate, there have been very few times when both buyers and sellers have an advantage. Buyers will not be able to beat the interest rates we have today. With the low inventory of homes on the market, sellers are set up to sell their homes with the best possible terms.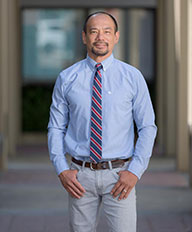 You can set yourself up for real estate success by partnering with an experienced real estate agent that will really have your back and negotiate hard for you. Read my advice on how to hire a Rocklin real estate agent so that you can take advantage of the housing market in 2020.
Have a Real Estate or Property Management Question? Ask Allan
I love talking local real estate. Reach out anytime you have a real estate or property management question and I'd be happy to help! Shoot me a message: allanshomes@gmail.com or call/text (916) 205-2265. – Allan Sanchez
⭐⭐⭐⭐⭐ "Allan handled my house sale and he did an outstanding job! He helped me and guided me through the whole process, and was always patient and professional. Allan exceeded my expectations and I highly recommend him to anybody looking for a reliable, trustable and professional real estate agent." – Laura M. (Rocklin Home Seller)
⭐⭐⭐⭐⭐ "I purchased a property from Mr Sanchez in Rocklin and I can't say enough about him! I was worried about the whole process but, Allan made it so easy. He was on top of everything and professional and I'm now in the home of my dreams!! I recommend him to my friends all the time. When purchasing a house it's the biggest purchase you will make. I have full confidence in Allan and TRUST him! He's has been around for a long time and will always be there for me after the sale as well. I have not only found a real estate pro. I have found a friend." -Robert M. (Rocklin Home Buyer)
Read more testimonials and reviews…
Buying a House in Rocklin? Here's Why you Shouldn't Wait