How Much Does it Cost to Sell my House in Rocklin CA
There are few things I hate more than surprise charges! That's why I always make sure my Rocklin real estate clients have a full understanding of the fees associated with selling their house before I even list it on the market.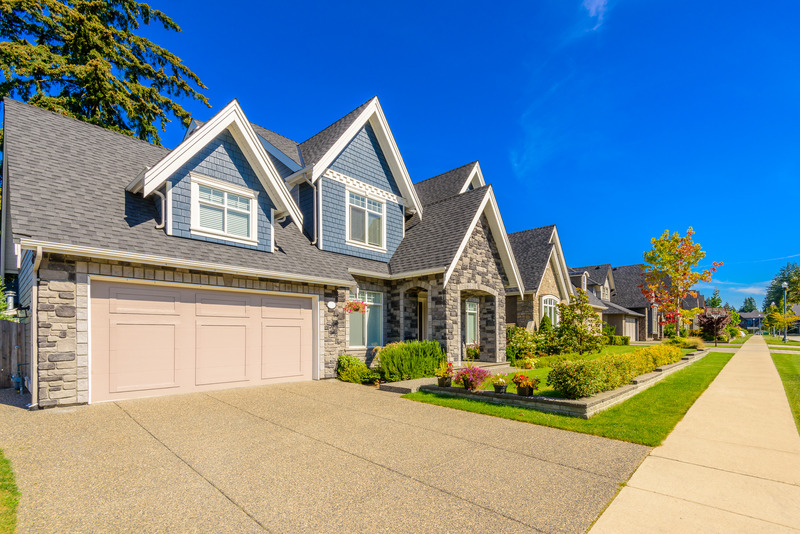 Understanding Rocklin Real Estate Fees
The cost of selling your home can be broken down into a few categories:
Commissions
Transfer Fees
Repairs or Credits
Miscellaneous
Real Estate Agent Commissions
When you sell your Rocklin home using a real estate agent, expect to pay a commission for both your agent and the buyer's agent. Real estate commissions are always negotiable. Even though there are no set commission rates, it is very standard in Rocklin to offer the buyer's agent 2.5% of the selling price. This ensures that among all the other homes available on the market, real estate agents are encouraged to show your house to their clients.
Occasionally, buyer's agent commissions can be lower. For example. Rocklin homes that sell for over $1,000,000 will often have buyer's commissions of 2%.
When you choose a Rocklin real estate agent to represent the sale of your home, you will also pay them a listing agent commission. This commission is also very negotiable. You can typically expect to pay 2.00-2.5% of the selling price to your agent. Sometimes I even offer my Rocklin clients a 1.75% commission. I can do this because I've structured my real estate business to work very efficiently without the overhead of a large team or expensive marketing.
Transfer Fees
When you sell your house in Rocklin, there will be transfer fees. Although these fees are not negotiable a good real estate agent will help you save money by asking the buyer to absorb a large portion of these costs. Transfer fees add up to be about 1%. But because Rocklin is currently experiencing a seller's market, chances are the buyers will pay for a large portion of this!
Transfer fees include: escrow fees, title fees, county transfer tax.
Repairs or Credits
Repairs and credits are completely negotiable with the buyer during escrow. Even though there is no way to estimate prior to listing your home, there are several strategies to help limit the cost of repairs and credits.
Keep the condition of your house in mind when you pick a listing price. If your home is in great new or updated condition, you won't have to spend a lot on repairs and you can list your home with a price on the higher side of the comparables. But if your house is older and hasn't been updated, chances are the buyers will be able to find a whole lot of necessary repairs. If you list your home too high, get ready for a big list of repairs or credits from the buyer. If you take condition into account when choosing a listing price, the buyer knows they are getting a good deal and is less likely to ask for expensive repairs that the listing price already reflects.
Another thing I like to do for my clients is cap repairs in a counter offer. That way buyers already have the expectation that you will not pay more than a certain amount. I usually say something like this in my counter offers: "All credits and repairs shall be capped at $1,000." This is a great way to manage repair costs. Of course if something totally unexpected is discovered during inspections, buyers always have the ability to ask that it be repaired. Sellers can choose to repair or not.
Miscellaneous Costs
There are a few miscellaneous costs you can expect to pay when you sell your Rocklin house. 99% of the time, buyers ask for a home warranty. This is a policy that covers basic equipment for a year after the sale. The cost of these policies are about $600 (give or take). You will also pay for a Natural Hazard Disclosure which is $99. Earmark $700 total to pay for these miscellaneous fees.
These are all the costs of selling your Rocklin house! You can deduct your mortgage payoff to see how much you will have after your home is sold. Also note that all property taxes are prorated. You will pay for exactly the amount of days you own your home. If you have paid in advance, you will get that money back! The title company will also make sure all utilities are paid and any liens are cleared.
A Rocklin Home Sells for $500,000
Here's an example of the costs:
Listing Agent Commission (1.75%) – $8,750
Buyer's Agent Commission (2.5%) – $12,500
Transfer Fees (1%) – $5,000 or less
Repairs or Credits – $1,000
Miscellaneous – $700
Total Cost: $27,950
$472,050 is the gross profit after selling your home. Deduct your mortgage payoff and your prorated property taxes to find out your net profit.
Want to see an Estimated Net Sheet?
This is a great example of Rocklin real estate costs but I can give you an even more accurate estimate. I love to talk real estate! Call or message me with your address and together we can estimate your home's current value. Then I can send you a detailed report of all costs based on your desired sales price.
Call/text: (916) 205-2265
Email: allanshomes@gmail.com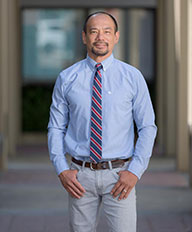 ⭐⭐⭐⭐⭐ "If you're looking for an awesome Realtor you need to call Allan Sanchez. Allan is available morning noon and night. He went above and beyond on the house we were selling, even went to Home Depot and got supplies and paint and ended up painting our back patio which was peeling badly. It needed to be done before the open house and Allan took it upon himself to get it done. He also help me purchase the home I'm in now. He did an amazing job negotiating some of the repairs that were needed, again going above and beyond and getting the job done. You can trust him."
-Stephan G.
⭐⭐⭐⭐⭐ "Allan knows real estate like no other. If you are considering him for sale and or purchase, USE him! We have sold and bought 4 homes with him. The best! If you are looking at a new home have him be your advocate through the whole process! Make sure to have him register on your behalf with the builder before you slide into that model home! AND the builder pays him! Not you! So worth it!" – Jen C.
How Much Does it Cost to Sell my House in Rocklin CA