Foothill Farms Real Estate Agent – Allan Sanchez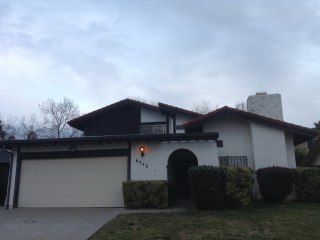 Here's my latest home for sale in Foothill Farms. 6546 Filaree Way is a 4 bedroom, 2 bath with 1800sfft, separate living room and family room, and some recent upgrades. Features include granite counter tops in the kitchen and bathrooms, tile floors, and a fireplace. This home has a great floor plan with 3 bedrooms and 1 bath downstairs and 1 bedroom, 1 bath, and a loft upstairs. It's situated on a nice and quiet Foothill Farms street for $180,000!
Foothill Farms is a great bang for the buck! While home prices have risen in the last 6 months, Foothill Farms continues to offer an affordable option, especially for first time home buyers and investors looking for long term rentals. It's centrally located between Sacramento and Roseville with great access to Hwy 80.
If you've been sitting on the fence, waiting for the right time to buy, now is the time. Prices are undisputedly on their way up and there is a lot of buyer competition. If you own a home in Foothill Farms, you may be surprised at your current home value. You've gotten a boost in the last 6 months!
Find out more about Foothill Farms short sales.
Foothill Farms Real Estate Agent – Allan Sanchez