Do I Need a Real Estate Agent Roseville
Wondering if you need a Roseville real estate agent to buy or sell a home?  It is understandable that some are skeptical of real estate agents.  We have all heard the real estate horror stories staring incompetent and inexperienced agents. 
Thoughts from some Buyers and Sellers: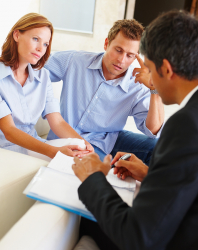 1. What can a Roseville real estate agent do for me?
2. Why do I need a Realtor?  I can find my own house online.
3. I don't want a pushy real estate agent who will try to influence me to buy a house I don't love.
There are some extremely savvy buyers and sellers in Roseville who may do fine without the help of a Roseville Realtor.  However, there is added value using a top-notch Roseville real estate agent:
1. Real Estate agents add extra protection and disclosures.  86% of real estate lawsuits involve buyers and sellers who do not use a real estate agent.  Protect yourself after the home closes by hiring an experienced agent who can put disclosures in place to safeguard you after the home sells.
2. Over 80% of buyers use a real estate agent.  Sellers, you are closing yourself off to a huge market of buyers by not using a real estate agent who will be able to expose your home to these buyers.
3.  Using an experienced Roseville real estate agent will earn sellers an average of 12% more, a lot more than the expense of an agent commission.
Here is what a good, Roseville listing agent can do for sellers: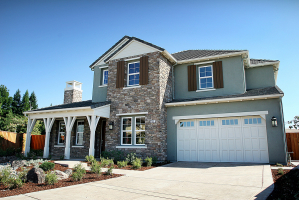 1. Negotiate on your behalf. 
2. Expose your home to their network of buyers, agents, and office.
3.  Provide a list of trusted vendors for any problems, questions, or repairs that may come up during the sale.
4.  Promotion of your home on the internet and office meetings.
5.  Schedule and manage all appointments and showings.
6.  Provide buyer feedback so you get honest assessments on how people are perceiving your home.
A Roseville real estate expert can offer buyers more value: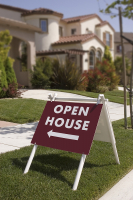 1.  Show the newest listings, much faster than you'll be able to find them.
2. Provide all recent comparables to ensure you are not over-paying.
3.  Negotiate on your behalf and act as a buffer between you and the sellers.
4.  Prepare a strong, strategic offer to ensure your offer gets accepted.
5.  Help manage all inspections, disclosures, and timelines.
Protect yourself by hiring a qualified Roseville real estate agent.  Interview at least 3 agents to find the best match to exceed your real estate needs!
Need a Real Estate Agent Roseville
Posted by Allan Sanchez Roseville Real Estate Agent www.AllansHomes.com
*Allan Sanchez is a licensed real estate salesperson in the state of California and does not give legal or tax advice regarding short sales and other real estate sales.  Please consult a real estate attorney or CPA for any legal or tax questions.