As a Rocklin Property Manager, I often get asked this question: "What is Normal Wear and Tear?" When a tenant moves out, they obviously want to get their full security deposit back. Tenants can have a number of things taken out of their security deposit including damage, late payment, cleaning, delinquent utilities, and missed rent. But they can not be charged for "Normal Wear and Tear."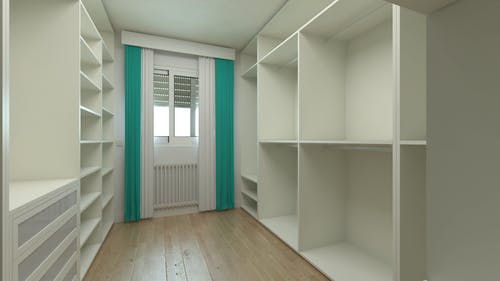 The trouble comes because "Normal Wear and Tear" can be a little subjective. Here is the list that I use for all my Rocklin rentals to determine what are Normal Wear and Tear (landlord costs) and Damage (tenant costs).
Normal Wear and Tear Items:
Interior paint that need to be touched up – especially where furniture has rubbed against the walls.
A reasonable number of pinholes (from hanging pictures and art).
Scuff marks on the baseboard.
Dingy and loose tile grout.
Warn enamel or light scratches in sinks, bathtubs, or showers.
Old and cracked caulking around tubs, sinks, and windows.
Faded carpet that is wearing thin in areas.
Loose knobs, towel bars, or toilet paper holder.
Slow draining pipes due to age (flushing improper items are considered damage and the tenant's responsibility).
Dysfunctional door locks.
Overgrown bushes and trees.
Exterior soft wood or dryrot.
Leaning or worn out fence posts.
You can think of Normal Wear and Tear as items that will happen to a property, no matter who is living there, from everyday and normal use.
Damage Items:
Holes in the wall.
Stained Carpet.
Broken doors, mirrors, or windows (unless vandalized).
Water damage that was unreported at the time it occurred.
Doors are cabinets that are bent or off the hinges.
Broken floor or counter tiles.
Bathroom stains from lack of cleaning.
Oil stains in the garage or driveway from vehicles that are leaking.
Unapproved wallpaper or paint.
In addition to damage, tenants can also be charged for improper cleaning. When moving out, the home should be as clean as the condition in which tenants received it. That usually means a professionally cleaned home including often overlooked items like inside bathroom drawers and kitchen cabinets, all appliances, windowsills, baseboards, and blinds. It should be clean enough for a new tenant to move in right away.
Finally, all personal property and debris should be moved or take away. Don't leave that pile of of unwanted items! Landlords will have to remove them prior to a new tenant moving in. That cost time and money and tenants will be charged from their security deposit in the event trash or debris is left behind.
Pro Property Management Tip:
All of my new Rocklin tenant's get a move-in inspection report with pictures. This is SO important because as well intentioned as we all are, we forget as time goes by the exact condition of a property. Move-in inspection reports along with annual or bi-annual property inspections are the best way to keep up with the care of tenants and properties.
By following this list, Rocklin tenants get their full security deposit back and landlords get a clean house that's ready for a quick turnover and a new tenant!
Need a Rocklin Property Manager? Contact me, Allan Sanchez for a rental analysis of your property. (916) 205-2265 0r allanshomes@gmail.com.