Ultimate Guide to Selling Your Rocklin Home for TOP Dollar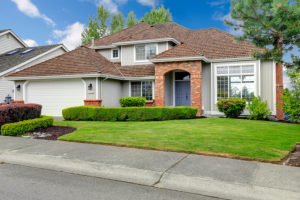 I can list your Rocklin home just the way it is. I can probably get you a bigger sales price than you're expecting too. But if you want to ENSURE your home sells for top dollar, quickly, here are my proven tips I've used for the last 17 years to net my clients the biggest return. Time is your biggest investment here and in exchange for some extra effort you WILL see a bigger sales price.
Tip #1: Declutter Time
Living in your house and selling your house are two different situations! Life is busy and we accumulate lots of extra items along the way. It's easy to get used to seeing your house full of furniture, knickknacks, and items you barely use anymore – but buyers DON'T want to see that! Selling your home for the biggest profit means parting with your extra trinkets, old paperwork, random furniture, and clothes that don't fit. Put your house in its best light and spend a couple days decluttering. Buyers want a home that feels GOOD and that they can imagine themselves in. This extra effort means thousands of extra dollars in your pocket!
Tip #2: Landscape Haircut:
Get out your garden tools and trim, trim, TRIM! Those overgrown shrubs and bushes will complement your house if they are just pruned up a bit. Put your kids to work pulling those weeds, plant a few colorful annuls, and throw some fresh bark down. Ta-da, curb appeal! You just made yourself more money!
Tip #3: Pizza, People, & Paint Brushes
Chances are your house could benefit from a little touch up paint! Grab a few cans from The Home Depot and invite your friends over for a little Pizza/Paint Party! It's a proven fact that people like pizza and will do practically anything to get some. So entice them with a combination, stick a paint brush in their hands, and touch up those walls and trim. Your house will look so fresh and clean when you're done, you'll almost want to stay! Rocklin home buyers will think the same thing when they can move right in without even picking up a paint brush.
Tip #4: A Thousand Words
Pictures are worth a thousand words! That's why I use professional pictures on all of my listings. This is a service I provide FREE when you use me as your Rocklin Real Estate Agent because I've seen first hand the POWER of PROFESSIONAL PICTURES! 98% of homes listed on the MLS are unedited iphone snapshots. Guess what houses are getting shown the most? The homes with gorgeous, enticing images! Professional pictures are like magic and I'm not sure why more agents don't do them. This bit of fairy dust will bring MORE buyers in your door, lusting after YOUR house. They will write offers with their best foot forward. That means TOP buck for you!
Tip #5: The Force is with you
Remember the opening week of Star-Wars? There was a new showing scheduled about every 30 minutes. That's because theaters knew that if they didn't get anxious fans in the door, another theater would! The same thing goes for your house. Make it available – especially during "opening week." Let those excited buyers in the door. Let me do an open house and create a BUZZ surrounding your home. The more buyers, the better. They will sense the competition and it will encourage them to write a stronger offer with better terms.
Now you know my my Top 5 Tips to get your Rocklin home sold for the most money possible in the quickest amount of time! Investing some of your time into the sale of your home mean thousands of extra dollars in your pocket. I'm Allan Sanchez, Rocklin Real Estate Agent for the last 17 years, and I will help you create the best real estate experience you've ever had.
Ultimate Guide to Selling Your Rocklin Home for TOP Dollar