This West Roseville 3 Bedroom Home is Super Affordable – 1841 Broad Stripes Way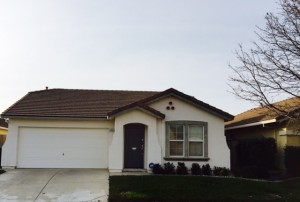 It's not often you find a 3 bedroom home, in an established neighborhood in West Roseville for under $300K.  1841 Broad Stripes Way has all the essentials.  And the best part….It's just listed for $279,000!  With 2 full bathrooms, 2 car garage, a private yard, and right around the corner from TOP ranking schools, this is a home you will be proud of.  Plus, it is super CLEAN.  You can move right in!
As a top producing Roseville real estate agent for the last 16 years, I'm pretty familiar with every neighborhood the city has to offer.  Roseville is full of very lovely, large, and beautiful homes.  1841 Broad Stripes will put you in the heart of West Roseville, at a fraction of the price.  It's a great bang for the buck!
If you'd like to see this home, or have any real estate questions, I'm always here:  916-205-2265 or allanshomes@gmail.com
This West Roseville 3 Bedroom Home is Super Affordable – 1841 Broad Stripes Way