Short Sale Elk Grove – 8557 Bishops Cap Ct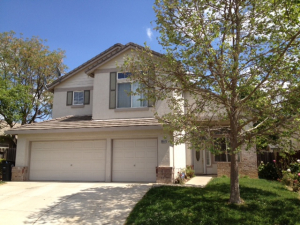 With the LOW inventory of homes for sale in Elk Grove, I'm even more excited for this new short sale!  5887 Bishops Cap Ct. is in a fantastic location on a quite court.  It has room for everyone with 5 bedrooms, 3 baths, and 2,658 square feet.  The 3 car garage and lots of interior upgrades are icing on the cake.  All this for $240,000!
This Elk Grove short sale is with Bank of America and Patelco.  Because they are the largest bank, Bank of America sets short sale standards for other banks.  They are constantly evolving their short sale process and are now promising quicker response times on offers and counter offers.  If you are thinking about selling your Elk Grove home as a short sale, it's important to use an experienced Elk Grove short sale agent.  Agents with little short sale experience are unfamiliar with new changes and standards in short sales.
See if you qualify to sell your Elk Grove home as a short sale.
Short Sale Elk Grove – 8557 Bishops Cap Ct
Posted by Elk Grove Short Sale Agent – Allan Sanchez