Rocklin Real Estate Agent-How to Hire a Real Estate Agent in Rocklin CA
2020 Updated post for Hiring the Best Rocklin Real Estate Agent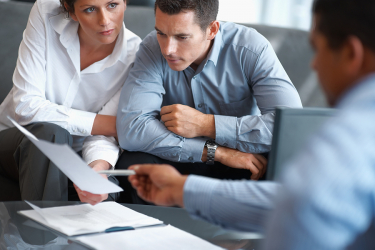 Before you buy or sell a home in Rocklin, interview at least three Rocklin real estate agents. A Rocklin real estate agent can meet you at your home, their office, or a local coffee shop to discuss your real estate needs and what expectations you have for your Realtor. Meet three or more agents to ensure finding the best match for you!
Interview Questions for your Rocklin Real Estate Agent:
1. How long have you been selling real estate?
I have been selling real estate full time for 12 years. I can honestly say that no two sales are alike. With each home I sell, I learn more and more and I put that knowledge to work for me with my future sales. Want to look up your agents? Experience counts!
2. How many homes have you sold in your career?
The majority of Rocklin real estate agents are part time agents with another full time job. Maybe they have had their license for 20 years but sell just four homes per year. They won't have the experience to sell homes in this difficult real estate market. A good, full time Rocklin real estate agent should sell 24 or more homes per year.
3. How much do you charge?
Real estate commissions are negotiable. The seller pays the real estate commission, buyer's do not pay their agent a commission. Most are between 5%-7%. That being said, don't be afraid to tell your potential Rocklin real estate agent about your situation. If you're buying a new home, many agents will offer you a discount on your sale. If you need to walk away from your home with a certain amount, be sure to tell your agent. Many agents will reduce their commission if you price your home at their recommended market value. It doesn't hurt to ask!
4. Have you ever had any canceled listings?
If you are unhappy or unable to go through with the sale of your home, how will your Rocklin real estate agent handle the cancellation? Will they cancel and part ways amicably or will they sue you in court for breech of contract?
Any agent with experience has had a cancellation. It's one mark of a seasoned agent. I recently listed a home, the seller's accepted an offer, and then decided they really didn't want to move from their home of 25 years after all. When the buyer couldn't close on time, we didn't extend the escrow and I canceled the listing agreement. The truth was, it was in their best interest to stay and remodel their current home. Who am I to say otherwise. Sure, it was a lost commission but at the end of the day, my clients were happy and that makes me happy.
5. Do you have any references?
Every agent has references and past clients. A quick call or email to a few will help you better understand your Rocklin real estate agent and if they are the right agent to sell your home.
6. What is your availability?
An agent should answer your call 90% of the time and return your email within a few hours. I know an agent who advertises that he is available 24/7. Really? I guess he never sleeps or is super-human!
I am available from 7am to to 11pm every day. I do sleep! I'm not only available to my clients 16 hours a day but also to other buyers, agents, and real estate vendors who are involved in your home's sale. Communication is key to a smooth real estate sale.
7. What are your plans for marketing my home?
90% of buyers search for homes online. Internet marketing should be where your agent puts the most effort and marketing dollars. An open house the first weekend is also an effective marketing tool. In addition, an agent will often speak to their colleagues about their listings so picking an agent with a large office is helpful.
After your interviews, go with your gut! You will know the right Rocklin real estate agent to sell your home.
Rocklin Real Estate Agent-How to Hire a Real Estate Agent in Rocklin CA
Posted by Allan Sanchez Rocklin Real Estate Agent www.AllansHomes.com