New Elk Grove Short Sale & Current Market Conditions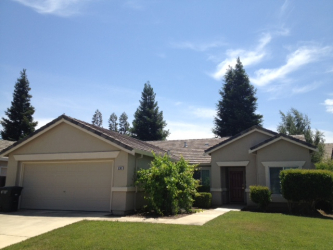 It's a wild time for Elk Grove real estate.  Inventory is still the lowest it's been since the recession.  Homes are getting multiple offers within the first few days on the market.  Elk Grove short sales continue to dominate.  Last month 42% of all sales were short sales.
Here is my newest Elk Grove short sale.  6380 Chesterbrook Drive is a cute 3 bedroom, 2 bath home with 1,500 square feet and stylish upgrades.  It has stained concrete floors, custom paint, backyard with mature landscaping, and a great floor plan.  This short sale is sure to sell quickly at $160,000.
Short sales are very different from traditional sales.  In a short sale, your agent needs to be in constant communication with the bank.  Most agents don't know how to do this.  This is why so many short sales fall beneath the cracks.  If you are considering selling your Elk Grove home as a short sale, it's imperative you use an experienced Elk Grove short sale agent who can reduce the stressful selling process, submit a complete short sale package to the bank, negotiate on your behalf, and consistently follow up.
This short sale process insures the short sale is moving along and not forgotten by the bank who deals with thousands of short sales at a time.  Many agents will get discouraged with the short sale process and give up before getting an approval from the bank.  This adds even more stress for the seller who may have missed their window of opportunity and could now face foreclosure. The good news is that successful Elk Grove short sales are very possible as long as sellers are willing to provide the necessary paperwork and they have an experienced short sale agent on their side!
See if you qualify to sell your Elk Grove home as a short sale.
New Elk Grove Short Sale & Current Market Conditions