599 Navigator Drive – Lincoln Real Estate Agent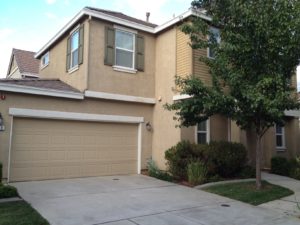 599 Navigator Drive in Lincoln is an adorable house and a super deal!  It's 1,427 square feet with 3 bedrooms, 2.5 baths, and a 2 car garage.  It is a low-maintenance "patio home" that is detached and has a small patio/yard for entertaining. With cute curb appeal and nice interior upgrades, it's going to sell fast!  I have an open house lined up for tomorrow 11/10 at 1:30 and already a bunch of RSVPs.  Priced at $155,000, it's truly a great Lincoln house and a nice way to break into the local real estate market!
The Lincoln real estate market is crazy right now!  Inventory is just over 1 month, and buyers are fighting (almost literally) for a house.  Lincoln prices have been slowly and steadily increasing for the last year.  My Lincoln homes for sale are getting multiple offers because worried buyers are anticipating higher prices and don't want to be left behind.  Weather that's true or not remains to be seen but Lincoln sellers, even short sale sellers, are finding it much easier to sell a house these days because of quick offers and anxious and determined buyers!
Find out if the value of your Lincoln home has gone up!
599 Navigator Drive – Lincoln Real Estate Agent