West Sacramento Short Sale-Short Sale FAQs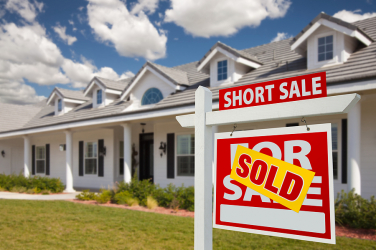 When it comes to West Sacramento short sales there are a lot of myths floating around.  When considering a West Sacramento short sale, you need to know the facts:
Myth #1 – The Bank Would Rather Foreclose than Bother with a Short Sale
The banks don't want to foreclose on your West Sacramento home because the foreclosure process is very costly. Recently the banks have stated that if a person qualifies, a short sale needs to be considered.  Banks receive more from a short sale than a foreclosure.  Some qualifications include financial hardship, monthly income shortfall, and insolvency. 
Contact an West Sacramento short sale expert to see if you qualify. 
Myth #2 – You Must Be Behind on Your Mortgage to Negotiate a Short Sale
This is often untrue.  Banks want to be notified if you feel you may soon get behind on your mortgage payments.  Any delay could limit your options. Do not wait until the countdown clock to foreclosure has started and you have even less time left.
Myth #3 – There is Not Enough Time to Negotiate a Short Sale Before My Foreclosure
Most lenders will stall a foreclosure, even up to the final days, if a West Sacramento short sale agent submits an offer.  For West Sacramento real estate agents who understand foreclosures and short sales, there is time available until the foreclosure process is complete.
Myth #4 – Listing My Home as a Short Sale is an Embarrassment
You are not alone.  One in eight West Sacramento homeowners are in the same situation.  Find a West Sacramento short sale expert who can help you short sale your home and work with you towards a solution.
Myth #5 – Short Sales are Impossible and Never Get Approved
Two years ago, this was true.  Not anymore.  Short sales are more difficult sales for West Sacramento short sale agents but they are in no way impossible.  More and more short sales are being approved everyday.
Myth #6 – Buyers are Not Interested in Short Sale Properties
I get calls from West Sacramento buyers who are specifically looking to buy a short sale.  Short sales are serious candidates for home buyers because the property is often in much better condition than a foreclosure and listed competitively.
Listing with an experienced West Sacramento short sale agent who is educated in the short sale process will provide you with a great chance of quickly seeing a short sale offer, negotiation, and bank approval. 
Do you Qualify for an West Sacramento Short Sale?
West Sacramento Short Sale-Short Sale FAQs
Posted by Allan Sanchez West Sacramento Short Sale Agent www.AllansHomes.com