Tis the Season for Rocklin Short Sales-5 Reasons to Sell your Short Sale Now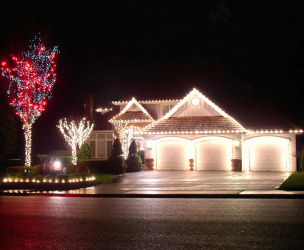 With the holidays here, why is it a good time to list your Rocklin short sale?
1. Short Sales realistically take 2 months or more to accept an offer, negotiate a bank approval and close.  You can definitely stay in your home through New Years and beyond.
2. The Rocklin real estate inventory has declined in the last 30 days.  That means less competition for your home.  The holiday season means a better chance at a strong short sale offer.
3. Serious buyers are house hunting during the holidays.  Not only do shoppers have more time to look during the holiday season, but only the most serious Rocklin short sale buyers are the ones looking.
4. Homes show better with holiday decor.  Holiday lights, a wreath on the door, a poinsettia on the dining room table contribute to the feeling of a warm and happy home.
5. Buyers are more emotional during the holiday season.  If a buyer falls in love with your home during the holidays, there is a stronger chance they will patiently wait for the short sale approval instead of continuing to look for another home.
Find out if you qualify for a Rocklin short sale.
Tis the Season for Rocklin Short Sales-5 Reasons to Sell your Short Sale Now
Posted by Allan Sanchez Rocklin Real Estate Agent www.AllansHomes.com