Home Buying in Rocklin CA – Is it a Seller's Market?
Rocklin home buying in this economy should be easy, right? Believe it or not, if a home is priced well, it's getting multiple offers, creating a seller's market and sales over the original asking price.
Last week, I wrote an offer, over asking price, on a great home in Granite Bay. I found out yesterday that it went to another buyer who offered even more. The price range doesn't matter, only that it's a good deal. The home received multiple offers….and it was priced over $800,000!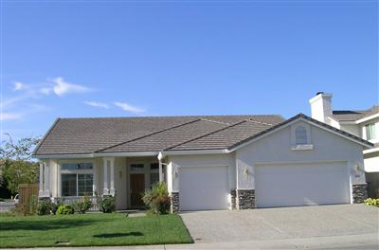 Areas like Rocklin and Granite Bay are very desirable. Yesterday I wrote an offer on this Rocklin home. Priced under $250,000, it's a steal with 4 bedrooms, 2 baths. over 2,000 square feet, and a 3 car garage. Located in Stanford Ranch, it's a great deal!
This Rocklin home, like the one in Granite Bay, had multiple offers less than 1 week on the market. Better luck this time…my buyer got the house!
Rocklin home buyers should also note, getting accepted isn't just about the price you offer. It's also about the terms of the offer, timeliness, and a neat package. Use an experienced Rocklin real estate agent to increase your chances of scoring a great house. Real estate is often complex and the most experienced real estate agents know what to write and how to write a superior offer!
Rocklin Home Buyers – Search for Rocklin Homes for Sale.
Home Buying in Rocklin CA – Is it a Seller's Market?
Posted by Rocklin Real Estate Agent – Allan Sanchez – www.AllansHomes.com