5 Goose Haven Court – Natomas Short Sale at a Great Value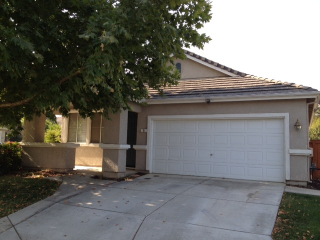 I'm bracing myself for the mountain of emails and calls I'm about to get from interested buyers and agents on my new Natomas Short Sale.  5 Goose Haven Court is a 1-story with 3 bedrooms, 2 baths, and almost 1,800 square feet. It's in good condition and has wood floors…nice upgrade!  It's in a great Natomas location with good freeway access and a nice neighborhood.  All for $190,000!
This is probably the most competitive real estate market I've seen and I've been selling real estate for 14 years!  Bring your highest and best/clean offer for your best chance of getting this house into contract.
I'll work with the lender, HSBC to get this Natomas short sale approved ASAP.  70% of my business is short sales.  Short sales are much more complex than traditional sales.  They require diligence, follow-up, and perseverance from the listing agent so they are not lost in the shuffle.  Banks deal with thousands of short sales at a time.  It's easy to be overlooked.  As a short sale specialist, I don't let that happen!
Short sales come with a lot of questions.  Don't be afraid to ask…I'm here to help!
5 Goose Haven Court – Natomas Short Sale at a Great Value